Working...

Miss Rebecca Hagan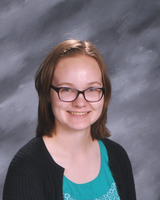 Middle School Art Teacher
6th Grade Reading Teacher
Middle School Office : 918-683-0763
Email: rhagan@hilldaleps.org
I am a graduate of Northeastern State University with a degree in Art Education. This is my sixth year teaching at Hilldale. I am so excited to be teaching your children about art & reading!!