Working...

Ms. Young's

US History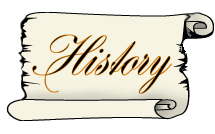 Welcome to my US History website!
I'm excited to have your child in class. I feel that open lines of communication between the parent, student, and teacher are the key to promoting an educational climate that is conducive to learning. I am looking forward to working with you and your child. Together, we can make a difference!
Please feel free to contact me at any time if there is a question or situation that you would like to discuss. My planning period is from 10:30 - 11:10 AM. I can also be reached at the school after 3:10 PM. If I am unavailable at a certain time, I will always get back with you in a timely manner. I look forward to building a relationship with you and your child, thus providing the best education that I am capable of giving.