University of Arkansas Ft. Smith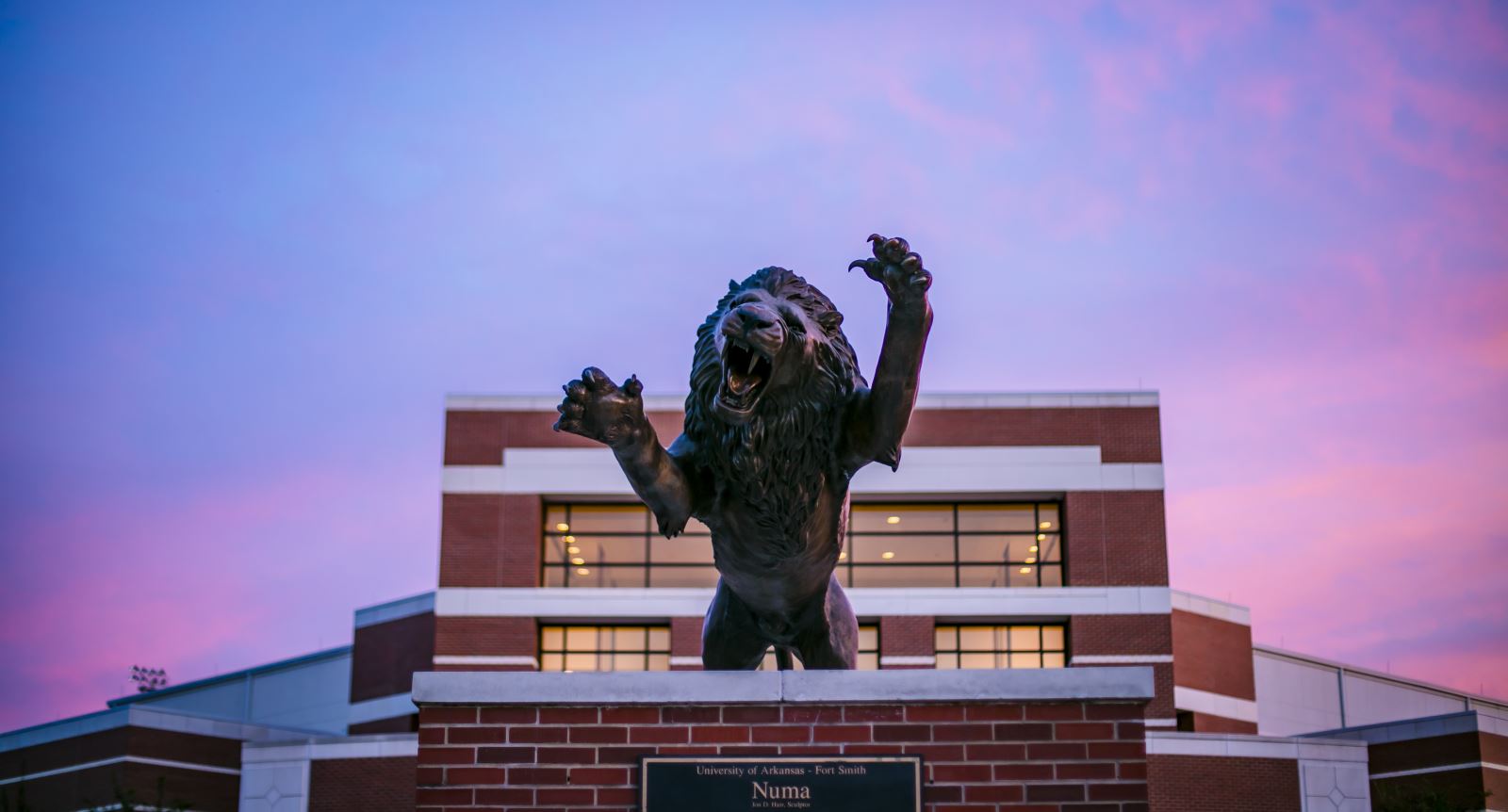 Greetings from Fort Smith; I am the new director of admissions and school relations here at UAFS and wanted to either introduce myself if we have not met, or to say hello again if we got to meet at one of the articulation workshops!

As the son of a K-12 educator back in Alabama, let me just say that I have a huge amount of respect for the workload you face and the difference that you make in the lives of your students. Our goal here at UAFS is to make the college-going process as simple as possible for your students, their families, and you. Three things I'd like to quickly point out:

Academics: From technical certificates to Master's degrees and everything in-between, UAFS is pleased to offer a wide variety of quality education options. Faculty in our three colleges (Arts and Sciences, Business and Industry, and Health/Education/Human Sciences) are eager to help your students succeed.

Affordability: We never want finances to be a barrier to a successful student here in Fort Smith. Our tuition and fees ($7,984/fall + spring academic year) is the lowest cost among four-year Arkansas institutions, and we do not have a mandatory on-campus housing requirement for students that choose to live elsewhere to control cost. The "UAFS Promise" allows new students to lock in their tuition rate for four years, also controlling cost and helping with planning for families. The comparatively low cost combined with our generous scholarship programs mean that many of our students can complete their studies at no net cost to them (as long as they maintain eligibility for their scholarship programs). And if students do choose to live on-campus, we have some Housing scholarships available as well.

Access: It is our goal to serve as many Arkansans as possible, and UAFS is proud to serve a student population that is over 50% first-generation college students. Our student body is also over 50% Pell-eligible. If you have students from low-income backgrounds, or those that you know will be the first in their families to pursue higher education, you can trust that they will be in good, caring hands at Fort Smith.

I hope this helps you learn a little more about us here at UAFS! We would love to host you and your students anytime on small-group or large-group tours. You can reach out to me for more information anytime or view our visit website at Plan a Visit (uafs.edu). I did want to call out two larger events scheduled this fall:

Den Day: This is our big on-campus event for high school seniors and families. It is held in conjunction with Family Day on Saturday, October 29. Students will meet with faculty members, explore student services areas and meet with those personnel, and tour campus and meet with our Admissions team. Registration is open at Den Day - Fall 2022 (uafs.edu).

"Si Se Puede": In partnership with the UAFS Hispanic Heritage Month Committee, Admissions is excited to be hosting a Spanish language recruitment event on Thursday, September 29. If you have not received a flyer on this you will be shortly, but please reach out if you have any questions…if you or your students email me, I will be happy to put you in touch with Mr. Jahaziel Martinez, our new Senior Admissions Advisor.

Finally, as October 1 approaches and the FAFSA will be opening soon, please know that our Financial Aid staff is happy to hold Financial Aid nights for your students/families if we can…just respond to this email and I will connect you.

Thank you for taking the time to learn a little more about UAFS! I look forward to working with you in the future, and if there is anything I or my team can do to assist your students in their higher education search, please reach out anytime.

Sincerely,

Blake Bedsole

*****There is no difference in tuition or fees or scholarship opportunities for Oklahomans. We are fortunate to get to offer the in-state tuition and fee rates to Oklahoma and all of our contiguous states.*****

Office of Admissions
University of Arkansas - Fort Smith
5210 Grand Avenue, P.O. Box 3649
Fort Smith, AR 72913-3649
Click here to Apply!